Innovations in hiring
Thinking beyond the traditional interview to reach the next generation of talent.
By Maggie Callahan
Attracting and hiring sought-after talent and next-generation workers all begins with a creative recruitment and interview process. While many employers still rely on traditional interviews, the LinkedIn Global Reporting Trends 2018 report identified several hiring innovations that are gaining traction. Among these are video interviews, soft skills assessments and meeting candidates in more casual settings.
In the LinkedIn report, respondents identified many ways traditional in-person, in-office interviews fall short. Assessing soft skills is one of the biggest weaknesses of the traditional interview, which is typically focused on achievements and knowledge. Because these soft skills, like creativity or the ability to work with a team, are considered just as valuable as technical skills, today's employers are rethinking the interview format to tap into a potential employee's personal attributes.
Jennie Lewis, a recent graduate of the University of Alabama and a former student of Grayson Glaze, CPM, the executive director of the Alabama Center for Real Estate at the university, recently accepted a job as a leasing associate with a property management company. During her job interviews for the position, she saw a large emphasis put on soft skills.
"Soft skills are extremely important for any job that you hold, but especially a leasing position where you are dealing with people every day," she says. "The interviewers usually asked scenario-based questions to observe my soft skills."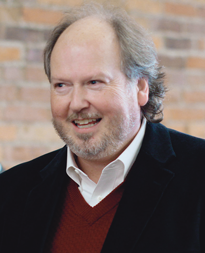 "In interviews, I've found you tend to get what you give; for instance, enthusiasm begets enthusiasm. I really like open, honest communication, and I really don't like being 'sold.'"
—Barry Blanton, CPM
Barry Blanton, CPM, the chief problem solver at Blanton Turner, an AMO Firm in Seattle, says his company starts to evaluate soft skills as soon as a candidate finds the firm's job posting and begins the application. Among the first questions in the application are "What makes you weird?" and "If you could have one superpower, what would it be and why?"
This casual tone continues with the in-person interview to evaluate emotional intelligence.
"In interviews, I've found you tend to get what you give.  For instance, enthusiasm begets enthusiasm. I really like open, honest communication, and I really don't like being 'sold,'" he says.
Another trend gaining steam is a more relaxed job interview setting. According to the LinkedIn report, many of these meetings are even over meals. Blanton says a laid-back atmosphere is helpful in learning about the candidate. Many of his interviews are held in the Blanton Turner office, which was designed to have a casual, relaxed feel.
"Our intent when we built out our office was to make it warm, welcoming, collaborative and pretty much the antithesis of 'corporate,'" he says. "Making people feel comfortable is important to really getting to know people in an interview situation, and ultimately it leads to happy employees."
Alexandra Kaldis, another of Glaze's students at the University of Alabama, is currently looking for a job in the property management or real estate field. She says many of her recent interviews have been conducted more as conversations than formal meetings.
"For me, the tricky part has been trying to see if personalities match for them and for me, which in a conversation setting has been more helpful than a typical interview," she says.
Video interviews have also gained popularity. For graduates looking for jobs in other cities, Skype or video interviews can be appealing. For employers, they can reach a bigger candidate pool much more easily. Kaldis is looking for jobs in her hometown of Houston, so not having to meet in person has been invaluable.
"I didn't have to find a time to fly home and could accomplish an interview from school, while not having to miss any classes," she says.
Many of her interviews have been via Skype, and she has had one video interview, which consisted of her being filmed with no active questioner on the other end. "There were timed responses with two written answers and about six filmed responses," she says.
Finally, another growing trend is the job audition or skills tests. Rather than asking candidates how they would complete an assignment, they actually perform the task. Lewis says she has encountered many standardized tests, with most of them coming in the form of online assessments. Some of her tests measured
math, English or decision-making skills, while others were similar to personality tests.
"As for emotional intelligence, most of these questions were asked during online assessments, too, if the company had one," she says.
Kaldis says many of the jobs she's seen that require a specific skill set, like financial analyst or accountant, require special tests.
"For jobs like these I would anticipate an employer would evaluate your skills somehow, whether it's a test, paper or throwing you into the fire," she says. 
Property management degrees offer well-rounded preparation for the job
Investing in employee development is a must for companies today